Eric H. Holder, Jr.
Eric H. Holder, Jr. serves as Chairman of the National Democratic Redistricting Committee. Mr. Holder is an internationally recognized leader on a broad range of legal issues and a staunch advocate for civil rights. He served in the Obama Administration as the 82nd Attorney General of the United States from February 2009 to April 2015, the third longest-serving Attorney General in U.S. history and the first African American to hold that office.
Under Mr. Holder's leadership, civil rights, including voting rights, were a top priority at the Justice Department. Mr. Holder vigorously defended voting rights, including the enforcement of the Voting Rights Act of 1965. He criticized politically motivated voter ID laws that were designed to suppress minority and youth votes, and he led the Justice Department's efforts to overturn these laws around the country.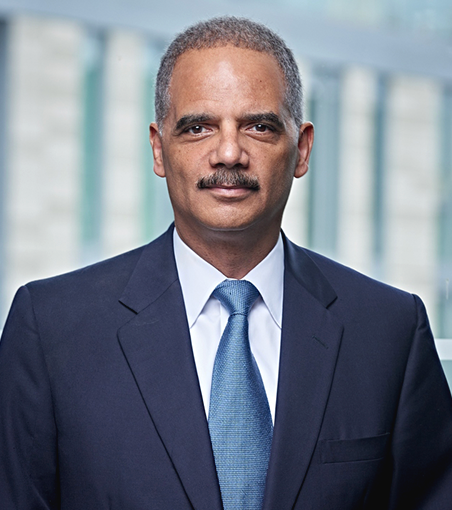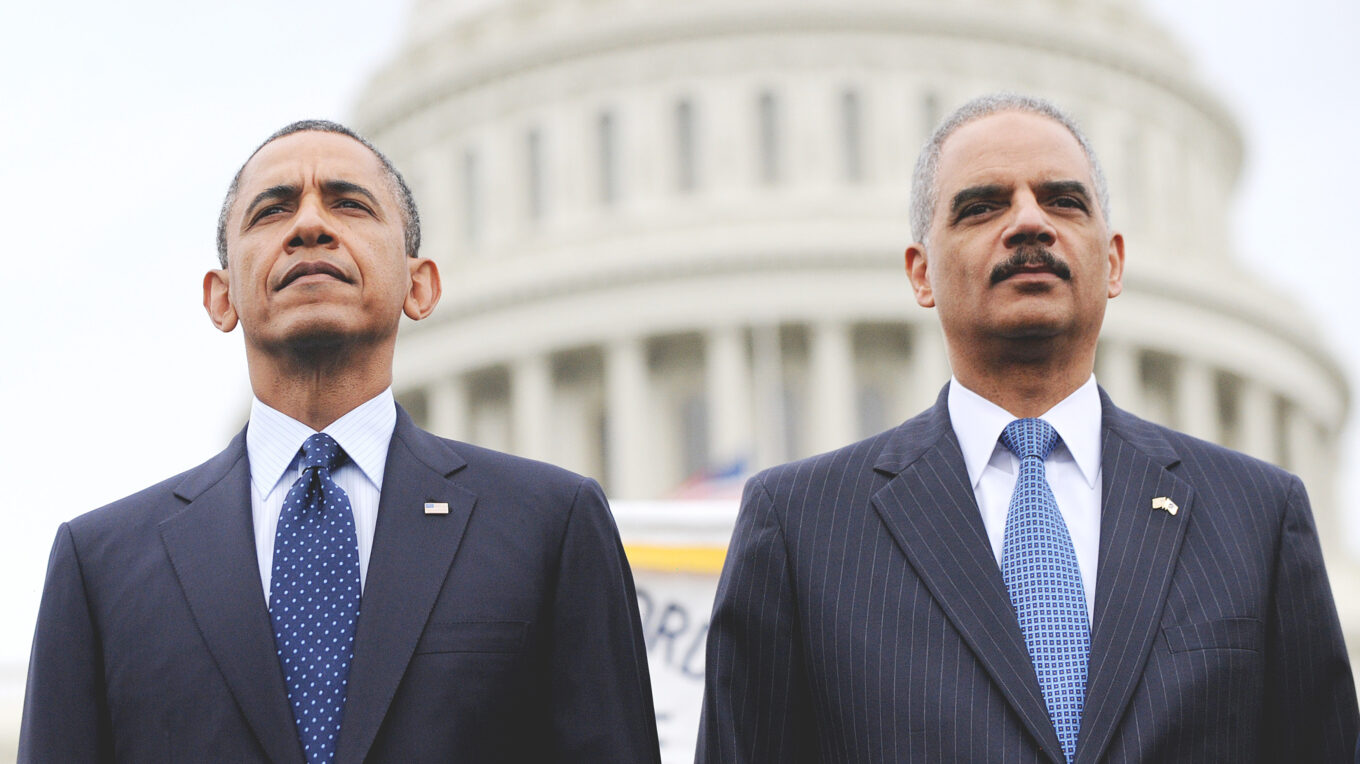 Including his tenure as Attorney General, Mr. Holder served in government for more than thirty years, having been appointed to various positions requiring U.S. Senate confirmation by Presidents Obama, Clinton, and Reagan. He began his legal career at the Public Integrity Section of the U.S. Justice Department. In 1988, President Reagan appointed him to serve as a judge of the Superior Court of the District of Columbia.
In 1993, Mr. Holder stepped down from the bench to accept an appointment from President Clinton as United States Attorney for the District of Columbia. He held that position until he became the first African-American Deputy Attorney General in 1997. From 2001 until his confirmation as Attorney General, Mr. Holder was a partner at Covington & Burling LLP, where he advised clients on complex investigations and litigation matters. He rejoined the firm in 2015.
In 2014, Time magazine named Mr. Holder to its list of 100 Most Influential People, noting that he had "worked tirelessly to ensure equal justice." The National Legal Aid & Defender Association has honored him with the Justice John Paul Stevens Lifetime Achievement Award for his leadership in bolstering civil rights and access to justice. The National Urban League named him a recipient of their Living Legend award. Mr. Holder was also awarded the NAACP's Thurgood Marshall Lifetime Achievement Award. He is a member of the NAACP Legal Defense and Educational Fund's National Board of Directors.

Mr. Holder was born in the Bronx, New York and grew up in East Elmhurst, Queens. He holds undergraduate and law degrees from Columbia University.